DTAGifts.com started out as a home based business in 1998 when a stay-at-home mom decided to make a little extra money through eBay. Well, as time progressed, that part time business grew into a business that was generating 1/2 million dollars in sales annually through Ebay and Amazon.
In 2008, the owners of DTAgifts noticed that they were generating more and more business from return customers. This made them realize that it was time to open their very own store. As a result, the owners setup DTAgifts.com -- a place that offers customers "the best deals". What type of deals? Well, it ranges from toys, electronic accessories, watches and more.
Dtagifts.com currently ranks #254 amongst sites offering online deals -- Deal A Day ranks #253. In the General Merchandise category, Dtagifts ranks at #75 -- Dealaday.org again ranks slightly higher at #74.
Top 3 Sites Like Dtagifts
More About Dtagifts
Site Snapshot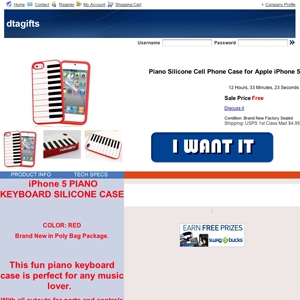 Loaction of Dtagifts.com's Deal of the Day page:
www.Dtagifts.com